A Mobile Pavilion for Ben Dawson
For my project led masters Ben Dawson, Managing Director of Ben Dawson Furniture, asked me to redesign the visitor experience for his furniture design and manufacturing facility in Musselburgh. As an interior designer I hoped to bring to the project a fresh perspective on spatial design solutions for the industrial workplace.
In order to fully understand the ways in which a visitor experience could be redesigned, I took a research trip around the UK visiting a variety of factories. I compared their methods of dealing with a visitor and the effect that this experience has on the perception of the company. I also looked into the history of industrial architecture and workplace design. Using this information I developed a project book in which I broke down the experience into 9 elements based on a theatrical performance. This gave me a firm base for comparing my research findings and a simple way to look at designing the visitor experience.
I presented sketch proposals and models for the redevelopment of the whole site in late spring, concentrating on improving communication and circulation as well as the branding of the site. Through the summer I focused on developing the workshop, signage and a pavilion for the grounds.
The pavilion would provide a clean quiet space that makes the most of the factory's location, communicates the company's brand qualities and could be used for exhibiting work, meeting clients and holding private functions.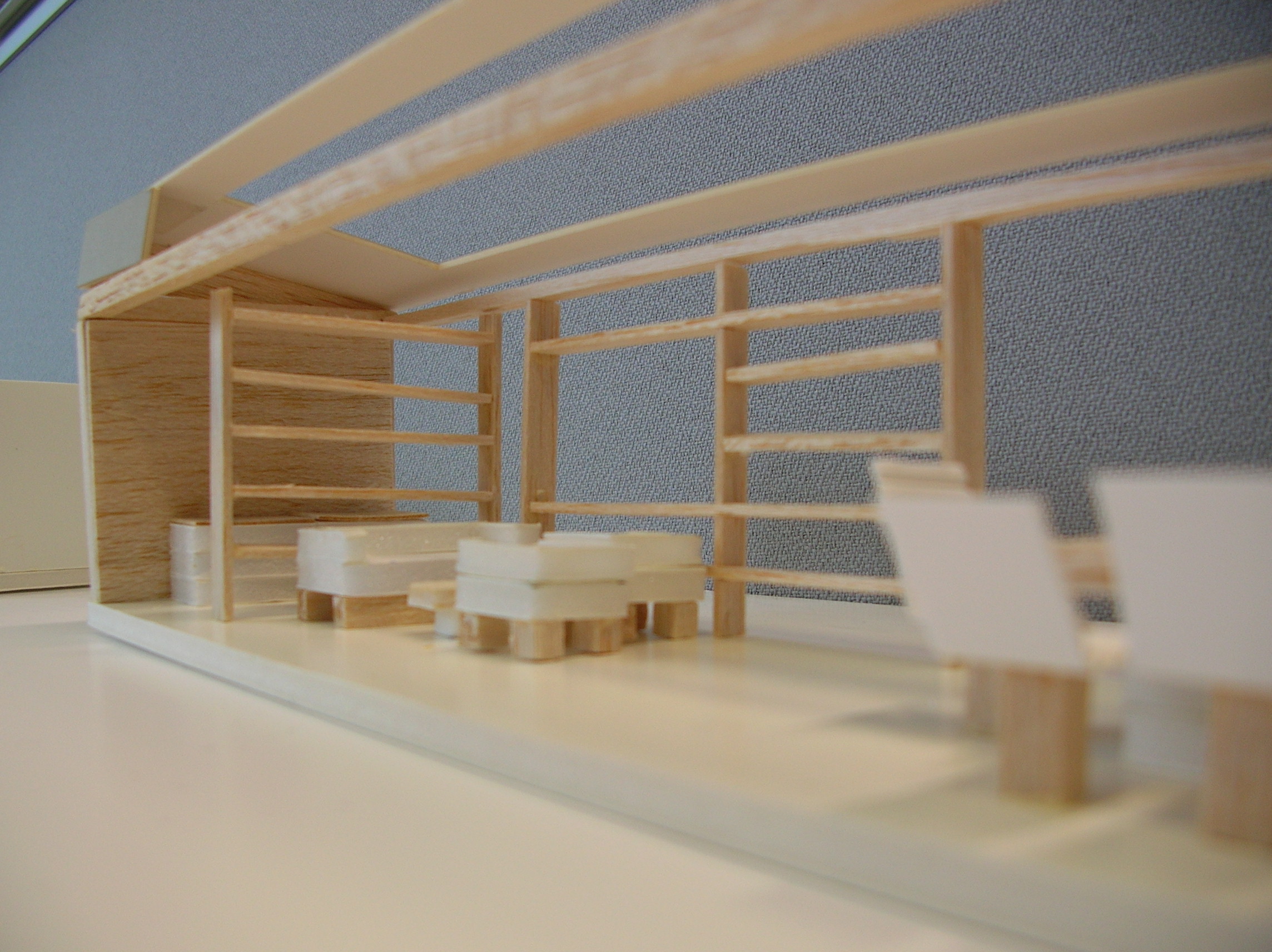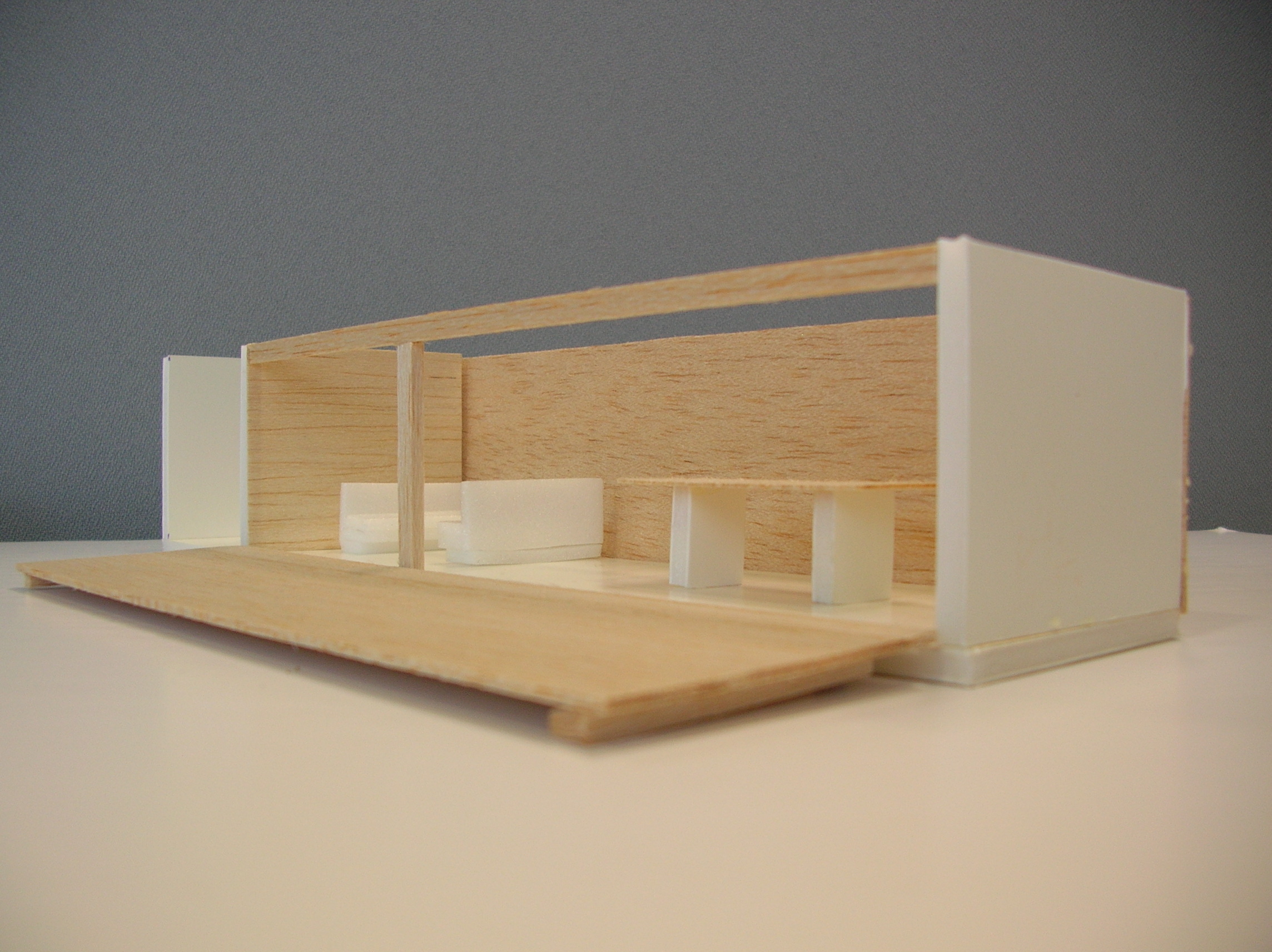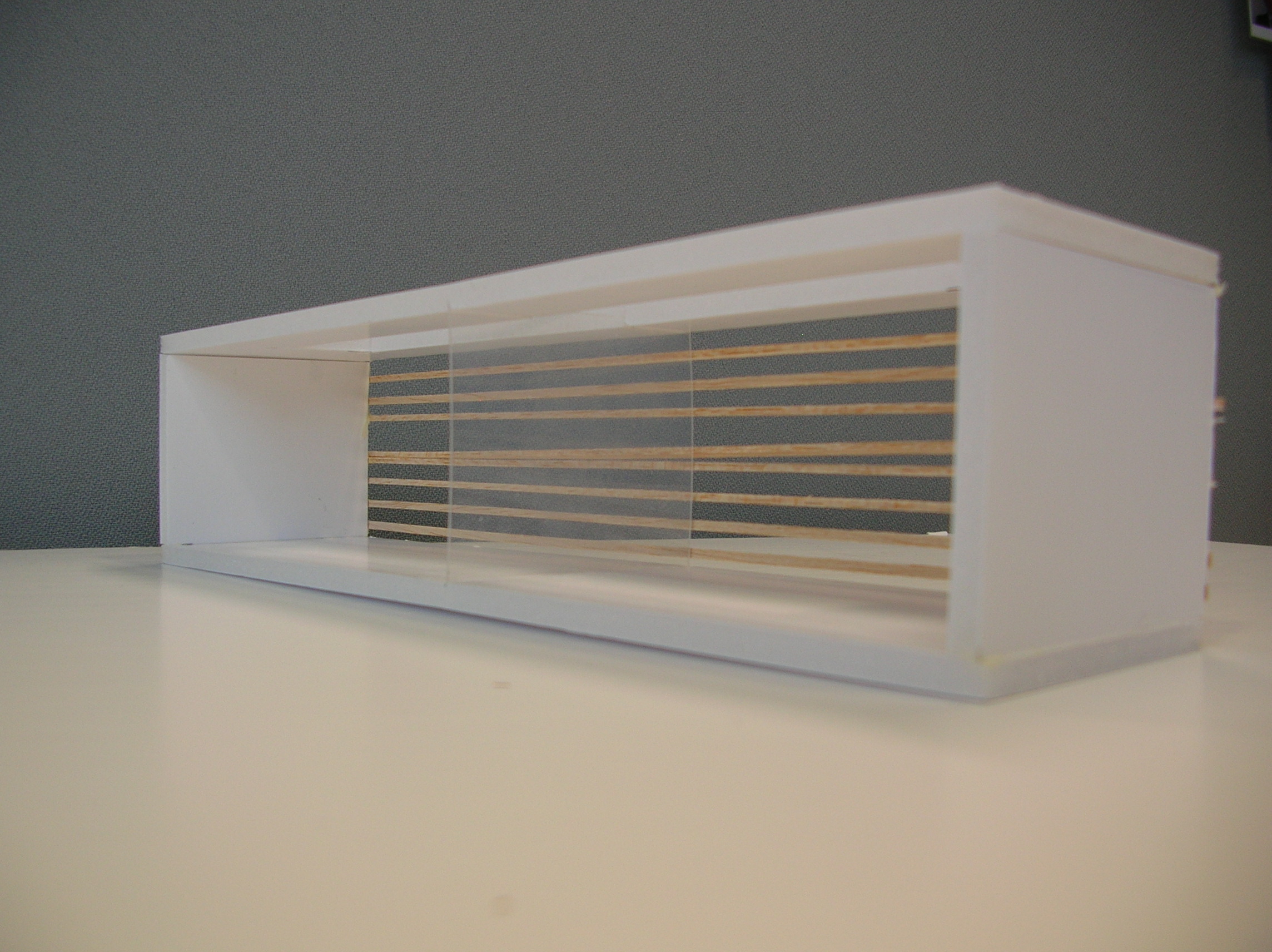 As my final stage of the Masters Ben and I chose to develop the portable pavilion idea further. The finished design for the pavilion was a timber structure utilising the style and techniques employed in Ben's furniture products.
The design allows the pavilion to fit onto the back of a flat bed lorry for easy transportation. It has two rooms which expand to form an exhibition space and meeting room. It tackles the areas of the visitor experience that I believed needed some improvement and it also enables the company to take a fully assembled installation to any trade shows or design fair.
By incorporating the skills and techniques of Ben Dawson's production team in the creation of the pavilion, I highlighted the company's ability to work outwith furniture design.
With the help of Ben's Team I created a working 1:10 timber model of the building. The skills and techniques involved in creating this model were very close to those needed to build the real thing. In addition I recreated at 1:1 some of the interior in my pavilion to form the exhibition stand at my Masters show.